This season has now finished. The cast and crew would love to thank everyone who came along to see the play! Despite the Alert Level II set back and weather issues we persevered and got to perform three and a half magical shows for you. See you next year!

View our 2021 program here.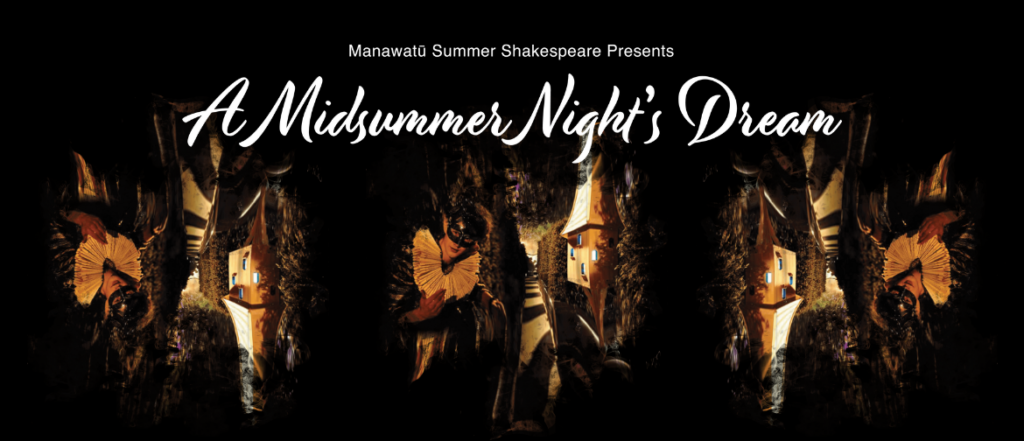 "This wasn't the year for a tragedy. We've all had enough. This is a year for magic and love and silliness and joy; a year to celebrate and draw strength from all we've survived, and all we will continue to survive. Together.
"The one fundamental thing we can do here, that people cannot do anywhere else on the planet, is safely be with other human beings. So that's what we're creating with A Midsummer Night's Dream. A shared, human, festival feeling, where strangers can assemble and sit around the campfire and tell stories and eat and play and laugh.
"That is the most important thing; that we create a space where people can be, together.
"My background is in interactive and immersive theatre, so this year there will be a lot of explorable space, lots of places for the audience to play and secrets to discover.
"Yes, you can bring your camp chair and sit with your wine and see the play happening around you. Or you can get up and follow a fairy into the forest and, if you're lucky, maybe have some adventures along the way!"
–Director, Mel.Cook